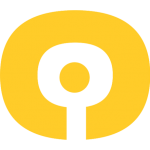 All you need to know about Spaceikon
Spaceikon is a brand Architecture firm with a growing reputation for developing innovative, sustainable and iconic structures using the perfect synergy of your brand philosophy infused in your architecture to deliver the right identity and aesthetics for your building.
At Spaceikon, we make every building come alive and serve as a tool that tells a story to advertise your brand identity. Hence, we craft your building into an icon that inspires those that interact with it.
Ultimately, it is the depth of our professional expertise demonstrated in our speed at deploying a skilled team of specialist to meet the unique needs of every client that is advancing our strides into becoming an industry leader.
An Ikonic Space Design Company Creating Smart Eco-friendly spaces to Live. Work and Play.
Our Mission
Creating and telling brand stories by artistically designing outstanding smart architectural masterpiece that are unique to every brand.
Our Vision
To be a leading global innovative space design and management company in Africa.
Our Core Values and Culture
We are a team of innovative thinkers with keen attention to out of the box perspectives and our strength is Collaboration. We take pride in our professionalism to handle and proffer solution to your needs.
The word CRAFT is a perfect acronym that spells out our core values:
C – Creativity R – Respect A – Accountability F – Flexibility T – Team Spirit
Our Strategic Approach
We believe that in business, charting the right course of action is very vital for organizational excellence. Our approach is to clarify fundamental issues involved in each project before attempting to design a plan. Working closely with clients we develop path-breaking solutions that translate into desired results without compromising on deadlines.
Creating Social Value
At Spaceikon we are wholeheartedly committed to creating social value through our work, it's not only rewarding to "do the right thing" but it makes great business sense as well. As architects we make sure that all of our buildings enhance the environment and improve outcomes for their users but we are also committed to creating social value through the way we practice and our relationship with our community and the wider construction industry.